RoyalEssays.co.uk Review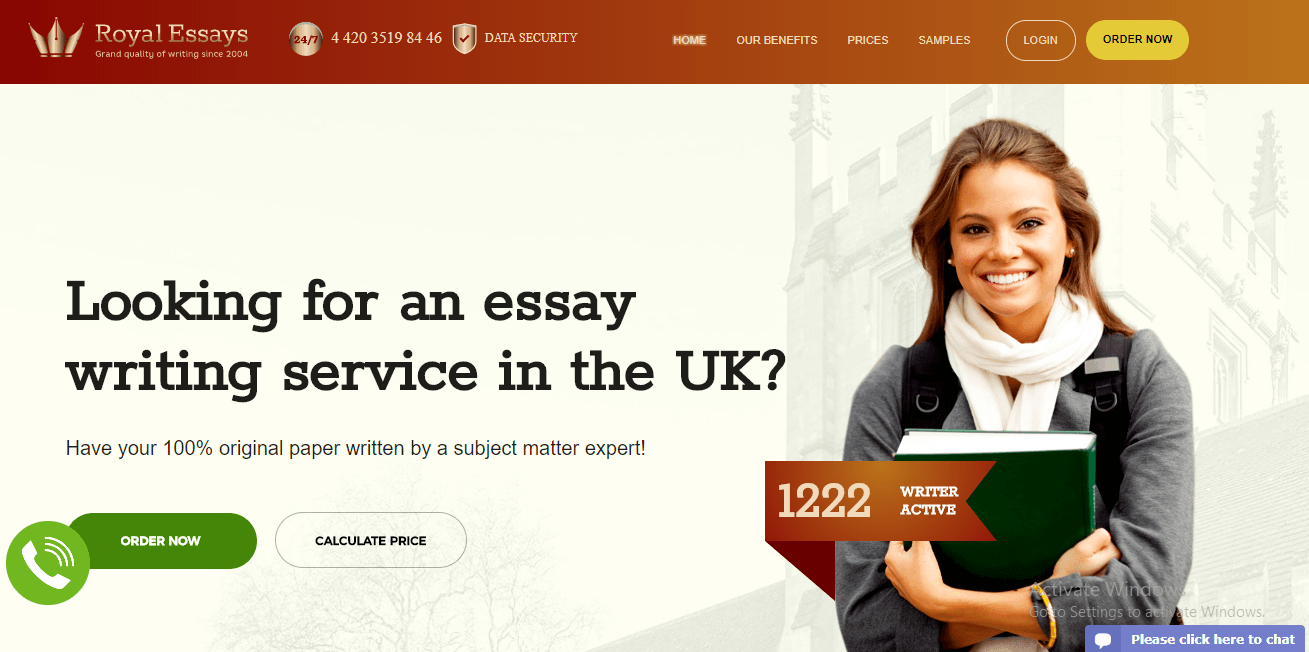 RoyalEssays.co.uk Review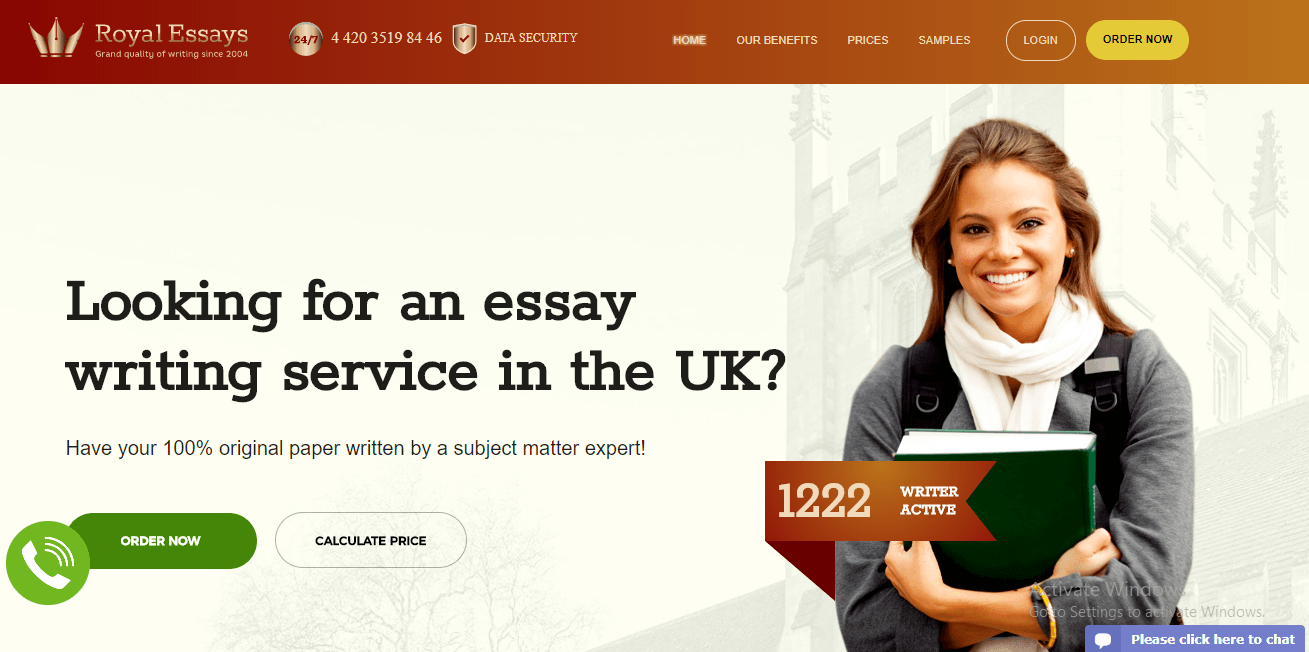 Royalessays.co.uk has been on the market since 2004, which confirms that we are looking at a legit writing service with years of experience. Over the years, the company has employed over a thousand of writing experts, and promises to write 100% original papers. Whether this is true or not, you will find out in this review.
For starters, these are the key features the company offers:
Quality-approved papers
Trusted certified writers
100% confidentiality
0% plagiarism
Gregory Morris: Royalessays.co.uk has been providing me with papers for a couple of months, but they are too expensive for me. The prices don't get better when you become their customer, except if you order huge papers. Based on the requirements for it, I need to order huge papers to get a better price on the next one. So, I'll be looking for another service.

Adwin Aldrich: Ordering from this company was a mistake. I got plagiarized paper and they charged me a fortune for it.
Types of Services
The list of papers at the company is extensive and includes all popular assignments students need throughout their education. In addition to the essays, dissertations, and research papers, you can find speeches and non-word assignments.
This list makes the company an excellent candidate for a regular provider. The opportunity to get all your papers from one source is an advantage, especially since they offer papers for all academic levels.
Prices and Payment Methods
Customers' reviews online suggested that this company is an expensive one, and this is actually true. The starting rate for academic papers is $20.23 per page, and this is a rate for the longest deadline and lowest academic level!
If you want to order a paper, let's say within a deadline of 4 days and for higher academic level, you'd have to pay $27.23 per page for Degree and $41.23 per page for Master's level. Based on the price list, this is perhaps the most expensive service we have evaluated in a long time.
Payments can be done via PayPal and all major credit cards.
Discounts and Special Offers
The loyalty program of royalessays.co.uk is worse than we hoped, in the sense that they only offer 10% to new customers, and do not have lifelong discounts for returning ones. Instead, the company returns 5% of the full order price to the Bonus Balance after the second purchase.
This loyalty program is not only disadvantageous but very unfair, too. Students can enjoy as much discount as they spend on the service, which means that even if you are making your 50th purchase, you still may get a minimal discount because your previous order was $20.
Quality of the Paper
When we saw the prices, we expected an extremely high paper quality from the writers of this company. The research paper we got here was of solid quality, but we still would not say it is worth the price the company is charging.
If there were better discounts or the prices were lower, this combined with the quality we got would make for an excellent service. The research paper our writer delivered was fully formatted, proofread, and contained no plagiarism whatsoever.
Is the Site Easy to Use?
The website design is very professional, and the site itself is extremely easy to use. We found all information without any problem. In addition to this, the company has published a variety of quality samples, which demonstrate the quality of writing customers will get if they purchase a paper here.
Customer Support
The customer support was the second disappointment with royalessays.co.uk. The company says they have a 24/7 live chat, but we had to wait 15 minutes for a response. After that, we were connected with an agent who was not very good at finding the answers to our questions, so it took us another 15 minutes to get information on the discounts of the service.
Conclusion
Royalessays.co.uk writes high-quality papers and has an excellent website, but it is the most outrageously priced company on the writing market. The quality of a paper is high, but not worth the rates customers are asked to pay, and the company's discounts are not good enough to turn these prices into affordable ones.
Written by: UKEssaysReviews
Service
Date published: 11/09/2017
2.8 / 10 stars