OxbridgeEditing.co.uk Review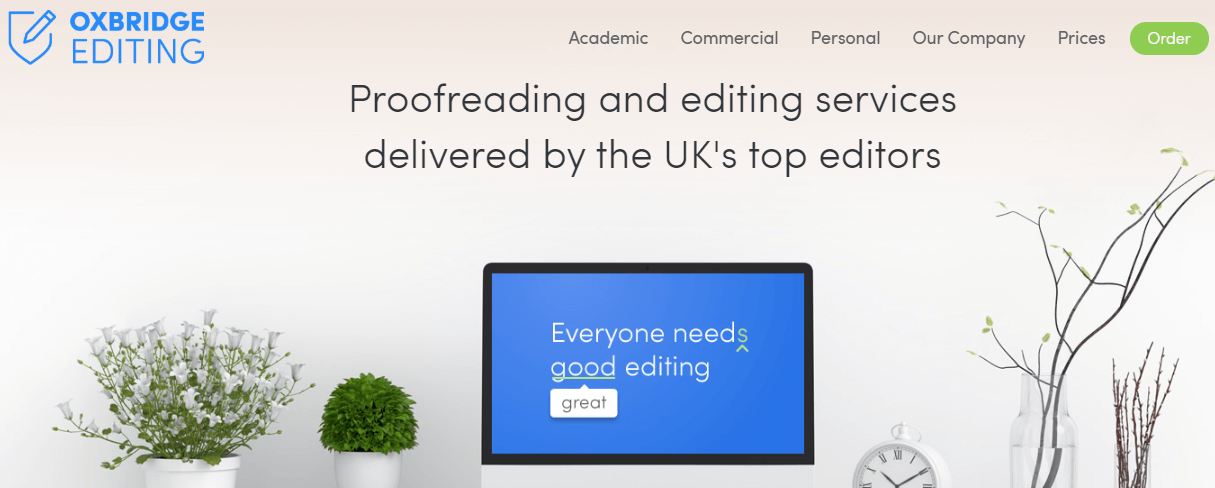 Quality

Prices

Customer Support

SUMMARY
OxbridgeEditing.co.uk is an interesting UK service that offers editing assistance to students, academics, individuals, and organizations. We'll clarify this right away: it's not among the top essay writing services UK. That's because it doesn't offer writing services at all. You can only upload your paper and get it edited.
In this OxbridgeEditing review, you'll find detailed information about the services and prices. We'll also discuss the quality that you can expect from these editors, as well as its value regarding the price.
User Reviews
"I asked the editor to fix my article review. It wasn't "academic" enough for my professor, so he asked me to edit it. I wasn't happy with the result. The editor shortened the sentences and paragraphs. It was even less "academic" than it first was."

Jennifer J.
"I got my essay edited well, but I have to say that the prices are too expensive. There are more effective and more affordable editing agencies to use."

Lawrence D.
Services Offered
This company only offers proofreading and editing services. That being said, they are very detailed with their offer, and they categorize it well. These are the categories, based on the user's needs:
Student
Academic
Organisation
Individual
Then, each of these categories has its subcategories. If you're a student, you'll be able to choose between Undergraduate, Masters, and PhD level. Then you'll choose the subject and document type (essay, coursework, assignment, personal statement, full dissertation, or dissertation chapter).
Then you'll provide information about the word count, and you'll be able to choose the actual service:
Formatting
Oxbridge proofreading
Stylistic editing
This systemized offer is one of the highlights in our Oxbridge Editing review. We like the way the company focuses on a particular service (editing), but makes it as versatile as possible.
Pricing Model and Payment Options
Since the offer of editing services is a tad complex, so is the pricing system. However, the website gives you a clear price, which is final before placing the order.
For example, let's say you're an undergraduate student, who needs an editor to work on their essay for business studies. If it's 250 words long, formatting, proofreading, and stylistic editing cost £20 each. If your paper is 1000 words long, you'll pay £20 for formatting, £25 for proofreading, and £40 for stylistic editing. The interesting thing is that if you choose PhD quality, the price remains the same.
These are the quotes for Standard delivery of 7 days. If you want Fast delivery of 3 days, you'll pay a slightly higher price. Unfortunately, faster delivery is not available. At some other sites, you can get a paper edited in a matter of hours for a price similar to this one.
For this Oxbridge Editing review, we placed an order for editing. We'll share our insights: is this price worth paying for the quality we got?
Discounts and Loyalty
This company does not offer any discount codes. However, the final price is discounted when you want a longer document editing. Thus, a document of 1000 words comes with the same price as a document of 500 words. From that aspect, you actually do get discounts, but only when your order comes in a bigger volume.
We would be happier to feature actual welcome discounts and a loyalty program in our OxbridgeEditing.co.uk review. This company has different policies, which may disappoint some students.
Paper Quality
You came here to get precise Oxbridge Editing reviews, so we did what you expected us to do. We placed an order for essay editing and formatting at this website. Those are two different services for the same content.
Our expectations were huge. The site has a very professional appeal. We assumed we'd be working with qualified UK editors, who would improve the quality of any essay.
We deliberately sent a flawed paper. It had no connection and transitions between the body paragraphs. It didn't have a thesis statement. It had a few grammar and spelling issues, too.
We received the edited essay on time. However, it wasn't as "edited" as we expected. We opted for the stylistic editing service, so we assumed that the writer would improve the style and logical flow. That didn't happen. The writer only fixed grammar and spelling issues. Nothing more. It seems like they don't make a difference between proofreading and editing, but they charge more for editing.
As for the formatting part, the writer didn't do anything. He actually broke down the body paragraphs, saying that he meant to improve the reading experience. But formatting, as a service, has to do with references. The references in this paper had no structure when we sent the document. We received it back in the exact same format.
Website Usability
Oxbridge Editing is a nice-looking website. It makes it easy for you to choose the correct type of service, it gives you a straightforward price, and it enables you to submit an order without any inconveniences.
Customer Care and Support
Oxbridge Editing is supposed to have a live chat, but the agents are never online. There's a "Back in 1h" info in the live chat, and it seems like that hour never passes.
We tried to contact the support to get our essay edited in a better way since we weren't happy with the results. We left a message, but never got a response.
Conclusion
At first sight, OxbridgeEditingseemed like an outstanding service for editing and proofreading. However, the quality of the product disappointed us. We had high expectations, but a student could've easily made the same changes if they used Word's grammar and spelling suggestions. The "professional" editor did NOTHING in terms of improving the style and logical flow.
If you're looking for a better service to edit your papers, you can check out EssaysGeeks.co.uk and BrillAssignment.co.uk. They have similar prices, but much better quality of service.