EssayAvenue.co.uk Review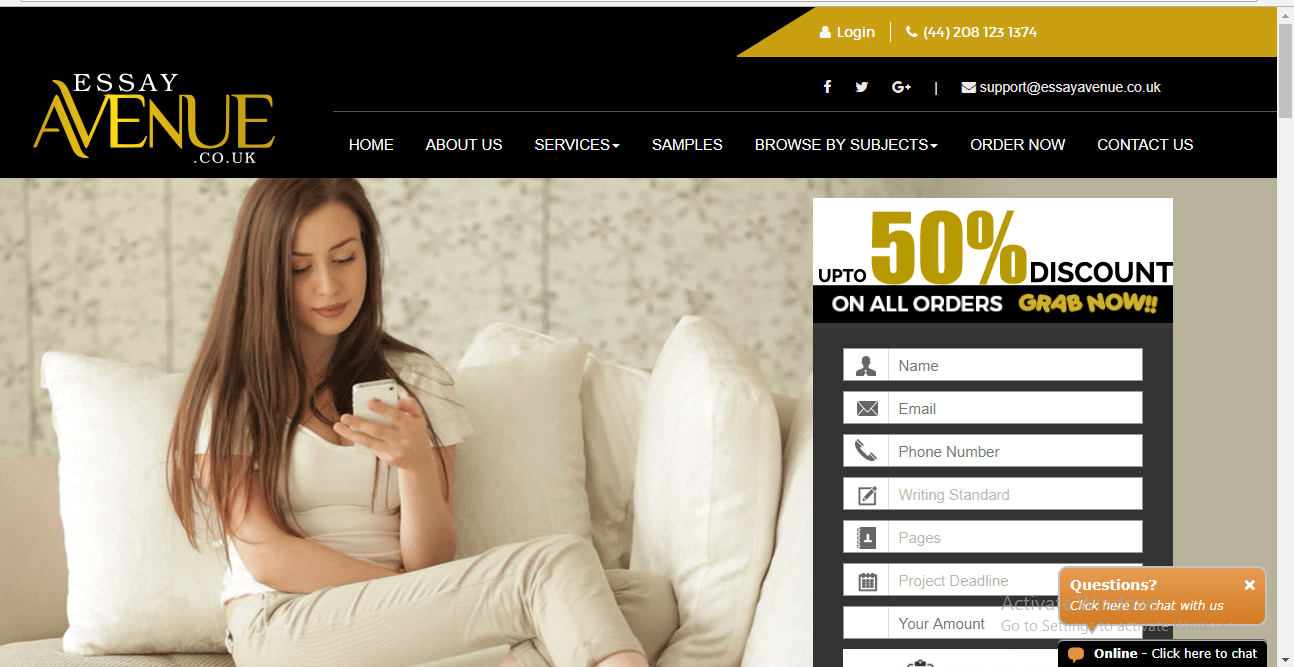 EssayAvenue.co.uk Review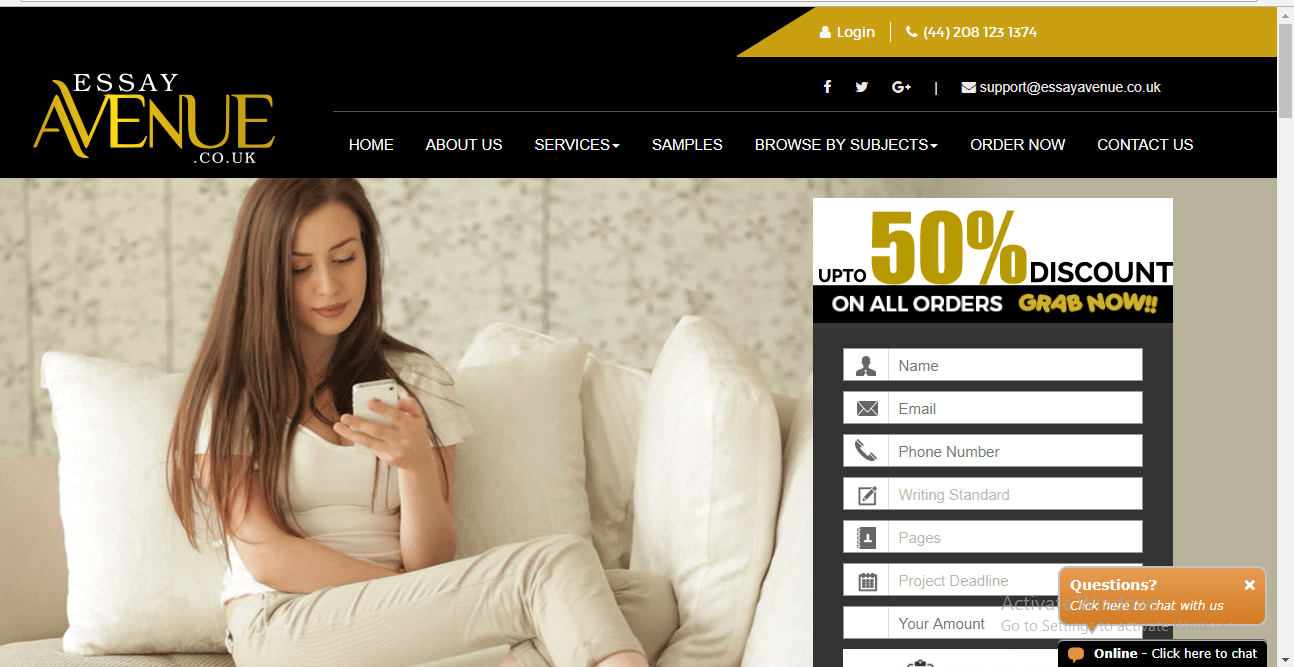 Before this review was requested by one interested student, we have never heard of a company named essayavenue.co.uk. There is also no information on the website regarding their establishment, so we can only guess that this is a new company in the writing market. At first sight, the website looks professional and inviting. Read on to see what we found out.
Here are the key features offered here:
Fully customized work
Free plagiarism report
Free formatting
Free revisions
Dorla Murphy: Essayavenue.co.uk seemed okay, so I decided to give it a try. Now I know that it is not very smart to hire a writing service based on what their website looks like. This company is a scam and only stole my money in return for the worst paper I have ever seen.

Frank Gatling: I didn't like essayavenue. They have high prices they hide from customers, so I expected at least good content. The content was not extremely bad, but it wasn't worth it either.
Types of Services
Essayavenue.co.uk offers only essays and nothing more! If you do like this service and it turns out to be good, you cannot order other papers from this provider. This means that you'd have to choose another company for the remaining papers, and get only your essays here.
This is a clear disadvantage, since essays are only one paper assigned to students. Maybe it is the most commonly assigned papers, but the lack of papers such as term papers, research papers and even dissertations can be a problem for many students looking for a writing service. In addition, this limits the company's audience to only those who seek essay assistance online.
Perhaps this is the reason why we haven't heard about the company before.
Prices and Payment Methods
For a company that offers only one paper, not having a price list is a disappointment. We had to get in touch with the customer service to get information regarding their prices. As it turns out, they do lack the pricing table, but you can check the quote on the ordering form.
The lowest rate for a 10-day deadline and 2:2 quality standard is £13.99 per page. Seeing that this is the rate for the lowest academic level and quality option, as well as the furthest offered deadline, this means that the company is very highly priced. If you want to order a paper for a higher academic level, say Master's level and a deadline of 5 days, you'd have to pay £17.95 to £23.95 per page.
You can use PayPal and all major credit cards to purchase a paper from essayavenue.co.uk.
Discounts and Special Offers
If you were expecting discounts because of those steep prices, we are sorry to disappoint you – there are none. You will probably find the huge 50% off on the homepage, but this is not an actual discount offer. It is a lie.
As a matter of fact, the company has no first-time discounts, but the live chat agents claim to have a loyalty program. When we asked about that discount, we were told we are not entitled to one because we are first-time customers. To make things worse, they did not want to inform us on the details for this program until the point when we become returning customers.
Quality of the Paper
We now got to the point everyone waits for – the quality of the papers. After we placed an order with the service, we started to understand why this company is not popular. The quality of content here is very poor, in the sense that our writer sent out a 3-page essay with over 10 mistakes in it, and none of the 'free formatting'.
Is the Site Easy to Use?
The website is rather easy to navigate and we encountered no problems except for the fact that there is no price list. Other than this, you will find excellent samples on the Samples page. This convinced us that the quality of papers is good, which made the disappointment afterward a much bigger one.
Customer Support
The fact that our paper was not at all proofread or formatted made us contact the customer support service once again. The agent here was nice and professional, but his responses were very vague. After a ten-minute conversation, we were more confused than we were at the beginning.
Conclusion
Essayavenue.co.uk is probably a new writing service on the Web, since there isn't much feedback online about their services. This made us even more interested in trying out the service, which turned out to be a bad idea. The prices here are steep, discounts are non-existent, and the quality of the essay we ordered was very low. Overall, we do not believe that this company is worth the investment.
Written by: UKEssaysReviews
Service
Date published: 13/11/2017
2.7 / 10 stars